Challenges or Micro Modules are characterized by placing a real, relevant challenge from life at the center of students' learning. This teaching approach is closely related to the teaching methods of problem-based and project-based learning, which aims to motivate students internally. The purposeful, in-depth nature of learning and the proximity to everyday life prepares both learners and teachers for lifelong learning.
Find more challenges from all universities on the ECIU University Challenge platform.
As a TU-student, you can have all challenges credited with ECTS-points depending on their scope.
CHALLANGES @ TUHH // 2023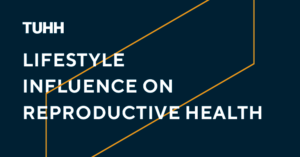 Open for Application until 30th April!
3 ECTS Points for successfully completing the challenge

This Blended Intensive Program (3 ECTS) is funded by the Erasmus + program and it is organized by 3 institutions:
Universidade de Aveiro (Portugal), Hamburg University of Technology (Germany) and Kaunas University of Technology (Lithuania). The program includes two components of 36 hours each and will be based on active teaching/learning (TE) methods. The first component will take place online, on June 12/21/30 and September 1, 2023. This will have a mini-Challenge Based Learning format. The second component will be face-to-face and will take place in Aveiro (Portugal), September 4-8, 2023, including a lab component and Spaced Learning.  
The anchor theme for both components is the influence of lifestyle on reproductive health. Pedagogical activities will be interspersed with group dynamic activities, and there will also be room for a strong social component. Collaborative work between students from different educational levels and fields will be promoted throughout the course. In total, about 25 students from all levels of education will be involved.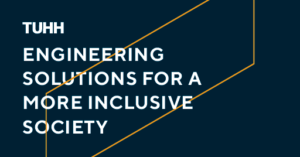 3 ECTS Points for successfully completing the challenge

The project will be run over a three-month period (April, 4th to July, 11th)
In the coming years, the number of elderly people in Germany and the EU is expected to increase significantly. According to Eurostat, the number of people over 65 years old will increase by 10%, while the number of people over 80 years old is expected to double. Several countries are already planning and developing comprehensive policies in response to an ageing population. However, as an alternative to comprehensive public policies, smaller and local actions promoted by citizens can help to collectively find solutions to the challenges posed by an ageing population.
Our challenge
During the challenge, students, interested citizens and seniors will work together to develop 3D-printed solutions made out of sustainable filament from a local company to reduce the challenges of ageing, such as limitations in mobility, hearing, balance, visual acuity, etc. The seniors will provide data about their needs and feedback during the development process, which will be collected in real interaction in a facility in the district of Harburg in Hamburg, Germany. The biggest innovation will be in the social sphere, but we do not exclude possible economic and scientific innovations resulting from the development of the solutions.
You can also send an email to:
or