Challenges or Micro Modules are characterized by placing a real, relevant challenge from life at the center of students' learning. This teaching approach is closely related to the teaching methods of problem-based and project-based learning, which aims to motivate students internally. The purposeful, in-depth nature of learning and the proximity to everyday life prepares both learners and teachers for lifelong learning.
Find more challenges on the ECIU University Challenge platform.
CHALLANGES @ TUHH // 2021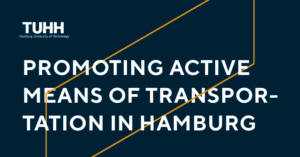 Coming soon!