Challenges or Micro Modules are characterized by placing a real, relevant challenge from life at the center of students' learning. This teaching approach is closely related to the teaching methods of problem-based and project-based learning, which aims to motivate students internally. The purposeful, in-depth nature of learning and the proximity to everyday life prepares both learners and teachers for lifelong learning.
Find more challenges on the ECIU University Challenge platform.
CHALLANGES @ TUHH // 2021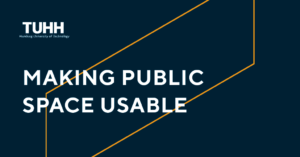 Open for application!
Population and production growth have resulted in a demand for higher capacities of urban transportation systems. Today, traffic is the number one occupier of public space in Hamburg. That has led to unsatisfactory conditions regarding traffic flow and traffic jams. Making more public space usable again for the residents therefore calls for innovation and creative approaches. Develop a concept for making more public space usable by interlinking sustainable transportation systems. Bear in mind the urban residents' wants for cultural and social offers in public spaces.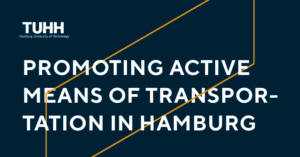 Closed for application!
Bicycles offer an environmentally sustainable and space saving means of individual transportation in cities and are especially well suited for short to medium-length routes. Today, cyclists in the city of Hamburg often find themselves in unsafe situations. Develop a creative concept to quickly expand the network of bike lanes in one district of Hamburg of your choice or find a solution for better bike connections between districts. Use an approach that incorporates the modification of diverse intelligent traffic systems within the city while keeping the safety of cyclists in mind.
In coorperation with Norevo (www.norevo.de)
Cooperation of SME with local authorities to improve living environment for both, citizens and employees
Helping SME in international trade to determine and reduce their indirect carbon emission along the supply chain
TUHH
Climate Neutral Campus 2030
More infos are coming soon.