COLLab-Conference: Connecting Teachers for innovative teaching
Calling all Higher Education Teachers interested in innovative teaching and learning.
The COLLab-Conference invites teachers and developers from European Higher Education (HE) institutions to collaborate and share their experiences and ideas of innovative teaching and learning. practices The conference will provide not only an opportunity for the EXCHANGE of EXPERT VIEWS but also to EXPERIENCE a DIGITAL PLATFORM developed especially to provide a home for European Communities of Practice for innovative teaching and learning in HE.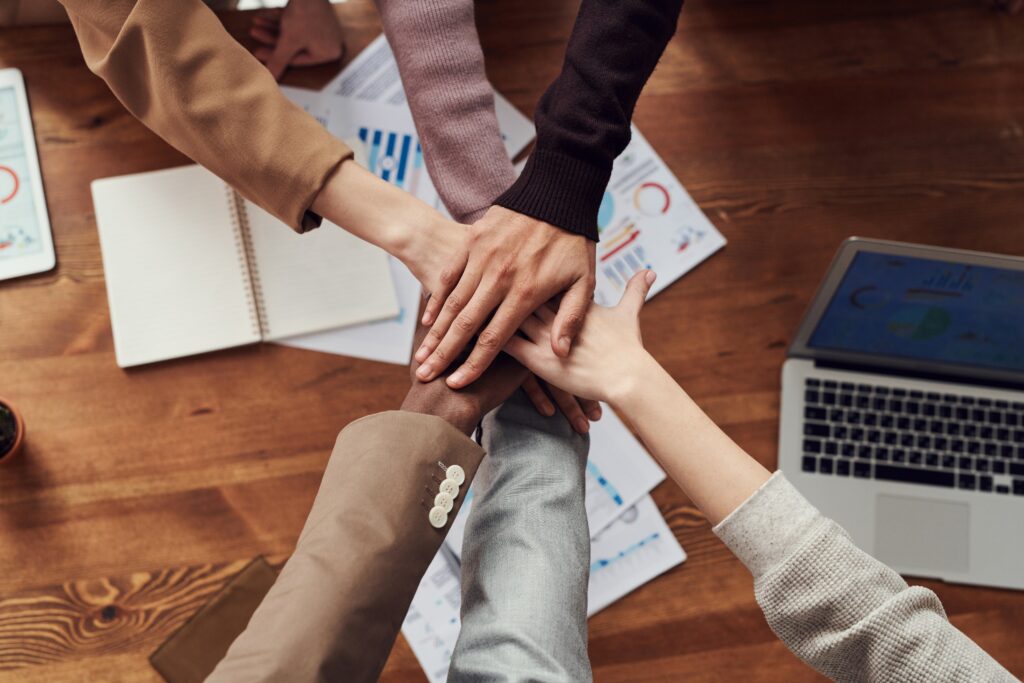 The rising number of International study programmes across Europe along with the rapid DIGITISATION of teaching and learning over the last two years have helped overcome restrictions of location and time. Indeed, the INTERNATIONAL MINDSET of students and teachers alike, demanding an interchange of knowledge and experience, has driven collaboration in teaching and LEARNING ACROSS VIRTUAL BORDERS. Let's take collaboration in innovative teaching and learning practices online at the European level!
NETWORKING is the key to COLLABORATION in HE-teaching and will be the focus of this conference. Participants will MEET teaching-award winners from different countries and LEARN about their ideas, efforts and achievements. JOIN in LIVE DISCUSSIONS with experts who will offer insights into their teaching contexts, methods and experience.
Another major attraction of the conference is the LAUNCH of the COLLab-plattform. This custom-made online space will allow participants to connect and share their experiences with other teachers and stakeholders and INITIATE COMMUNITIES OF PRACTICE both on the day of the conference and far beyond.
For more information about the COLLab project please visit our website.
COLLab is an ERASMUS+ Strategic Partnership coordinated by the Universidade de Aveiro (Portugal). The other members of COLLab are: Università degli studi di Trento (Italy), Technische Universität Hamburg (Germany), Kauno Technologijos Universitetas (Lithuania) and Universitetet i Stavanger (Norway). These Universities are part of a wider alliance called European Consortium of Innovative Universities (ECIU), a leading European university network that challenges conventional ways of teaching, researching and innovating through the EU European Universities initiatives.
Learn more at https://www.eciu.org/eciu-university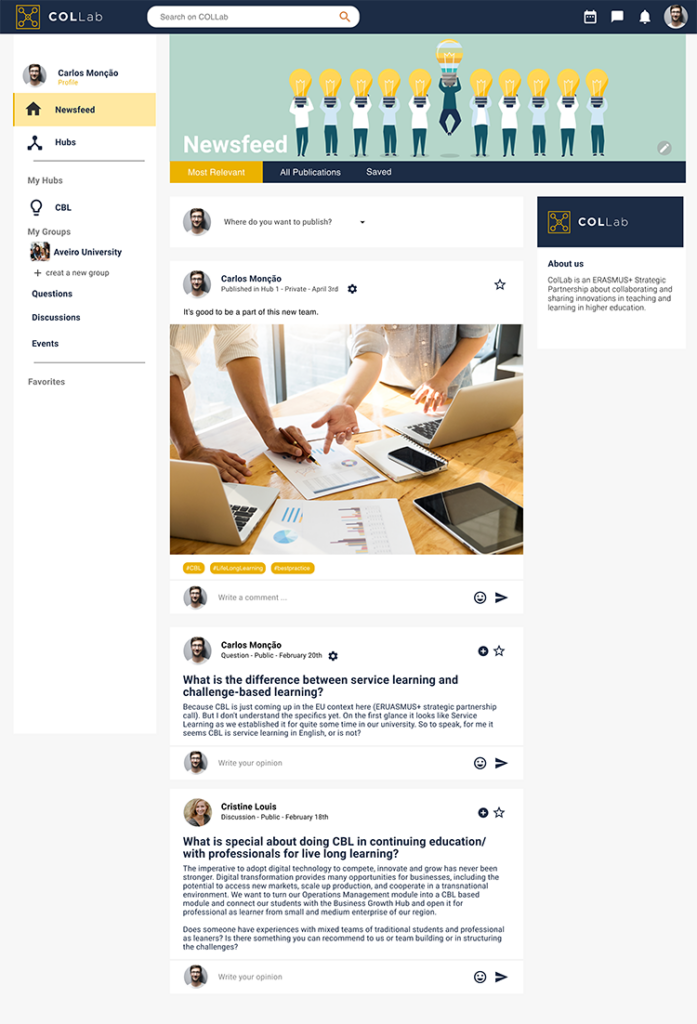 The European Commission's support for the production of the ECIU University content does not constitute an endorsement of the contents, which reflect the views only of the authors, and the Commission cannot be held responsible for any use which may be made of the information contained therein.