Workshop: Action research in Challenge-Based Learning
Action Research on CBL to Promote Sustainable Learning Spaces in Higher Education in Europe
March 23th 2022
9.30 am – 4.30 pm (CET)
The workshop is conducted by Prof. Kenan Dikilitas (University of Stavanger) and Dr. Dorothea Ellinger (Hamburg University of Technology).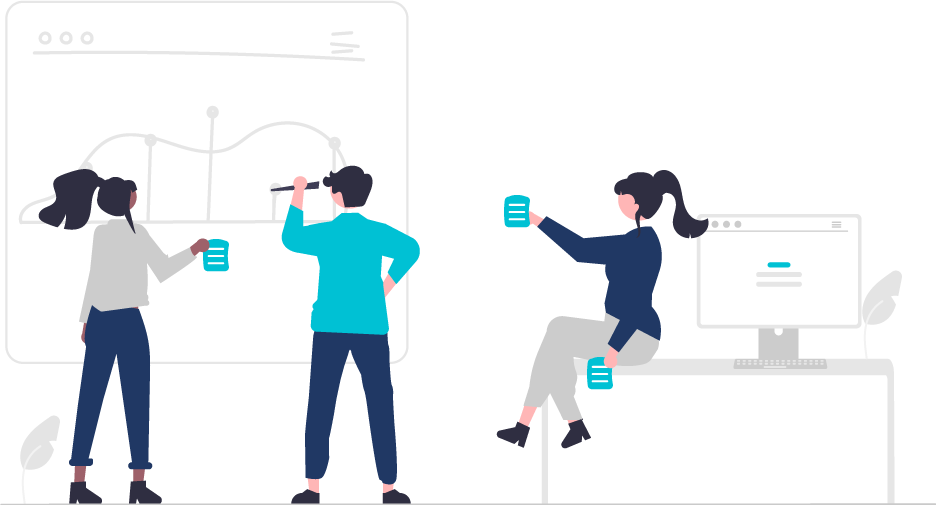 Challenge-Based Learning (CBL) is an engaging pedagogy that has the potential to help university teacher to promote active learning through the identification of authentic challenges and understanding them in university context to generate insights for the stakeholders to consider and implement for better outcomes. Such a unique approach to learner-driven method might also allow for knowledge generation where university teachers implementing CBL in their courses can take this as an opportunity to reflect on the process of CBL, observe students, assess the learning, and write about the whole process of engagement in CBL. We argue that teachers and students can conduct an action research based on teaching integrated research activities, leading to a more critical approach to understanding CBL. University teachers and students as knowledge generators can then promote and deepen the pedagogical impact of CBL as an innovative approach to university pedagogy.
Objectives and contents
This two-day workshop aims to help university teachers to create CBL activities as research activities at the same time in order not to overwhelm the students and draw on naturally occurring data. On the first day, the participants will learn the phases of AR which can be relevant to the CBL processes. We will identify which CBL activities can function also as research activities in which students reflect on their engagement, collaboration, and assessment. We will focus on what action research is, how to identity, purpose, problem, and research questions, followed by the introduction of data collection tools.
 On the second day which will be organised in the following months the participants are expected to bring their sets of data from their implementation and develop ways of exploratory analysis and critical interpretation.
At the end of the second day, we will also be discussion ways of verbal and written dissemination of CBL-focused action research in order the expand the impact of the course across ECIU universities and beyond.
Methods
The course is designed to be interactive, collaborative, and hands-on to increase the engagement and active learning. The participants will be introduced some pre-training activities and engage in active small group discussions to develop their research plans. A variety of research methods will be presented where they need to make decisions depending on their contextual factors and research questions that they aim to address. More specific training design is as follows:
University teachers
are invited to take part in a three-day workshop where they can learn about CBL (Day 1)
design CBL-focused action research for one of the undergraduate or graduate courses they teach (Day 2)
revise, polish and present their action research plans to create the interplay between CBL and action research (Day 3)

To prepare/to bring
If you are a teacher it would be helpful you have the core information of your courses prepared, in which you want to implement CBL, or you are taking part as a learner available during the workshop. This way you can work directly with the content of your own course.
Prerequisite
None, but you will need a camera to join the video session as well as a microphone and speaker. A headset is recommended.
Additional notes
By the time the workshops are completed, we will decide a day for dissemination of the CBL Action Research conducted by teachers.
What happens after the workshop?
When they are back to their institutions, teachers 
start implementing their research plans where they generate initial data with their students e.g., through questionnaires or (written or verbal) interviews 
start to implement the research integrated CBL activities 
take field notes about their observations on how students engage, what challenges they report, how they learn
evaluate its efficiency together with students in sessions during the semester and store these data sources for analysis
collect data with the methods of collection that they initially planned    
start qualitative and quantitative analysis 
write their action research reports and disseminate their findings and in turn the CBL approach 

Registration
Please fill in the form below to register for the workshop. It is free of charge and open for all member universities of ECIU alliance. The workshop is open for up to 20 participants.
⇒ Those who are not familiar with CBL are strongly recommended to attend the Basic Principles on Challenge-Based Learning workshop on March 22nd at TUHH. Please find more information and separate registration here.
Registration for Workshop